Faculty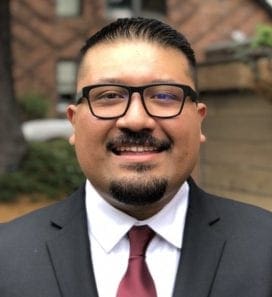 Wilber Escorcia, PhD
Visiting Scholar
Education
PhD, Molecular Biology, University of Southern California, 2016
MS, Biology, California State University, Northridge, 2010
BA, Biology, California State University, Northridge, 2006
Research Interests
Lipid dysregulation
Metabolic disease
Obesity
Diabetes
Genome instability
DNA damage repair
DNA damage response
Chromosome missegregation
Overview
Wilber Escorcia, PhD, is interested in finding out how organisms interact with and adapt to their environment. Whether looking at bacteria, yeast, or animal systems, he aims to understand the genetic pathways that ensure survival upon exposure to drastic nutrient changes, genotoxins, and xenobiotics.
Escorcia enjoys exploring the molecular underpinnings of DNA replication and cell division. He uses light and fluorescent microscopes to observe the fascinating nuclear dynamics that make chromosome duplication and separation possible.
Escorcia also seeks to understand the link between DNA damage and lipid dysregulation during biological aging. Employing molecular biology and biochemical techniques, he aims to uncover the point at which lipid regulation meets DNA surveillance control in response to genotoxic stress.
The overall scope of Escorcia's work examines how diseases like cancer and obesity, which commonly afflict us later in life, are connected at the molecular and sub-cellular levels.