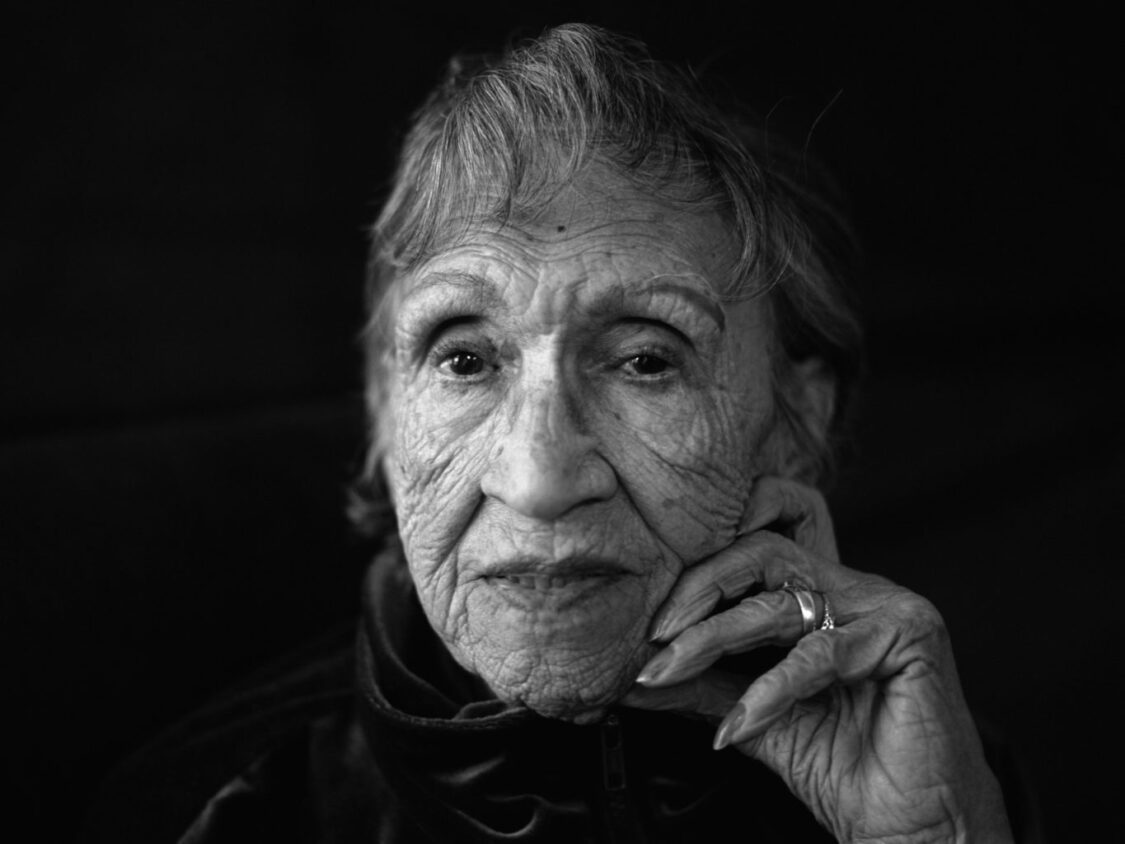 The Greater Los Angeles area is one of the country's most populous and diverse regions. Los Angeles County alone is home to more than 1.2 million residents over the age of 65. Many, if not most, of these Angelenos have their origins in other parts of the world. They hail from far and wide — Europe, Asia, Africa, India, Central and South America, Mexico, and beyond — and have carried with them their memories and experiences.
Searching for the key to happiness and resilience in the face of adversity, in 2006 photographer, Los Angeles native, and USC alumnus Barry Shaffer and his wife Barbara set out to meet and document the lives of these oldest residents, weaving together the stories and hard-won wisdom of 70 remarkable older individuals all over eighty years of age, each representing their unique country and/or culture.
Shaffer and his wife Barbara conducted hours of in-depth interviews with each subject before he ever picked up his camera, an approach that allowed him to capture their deeply personal responses to the process of aging, the experience of leaving homes behind, the scars of war and conflict, the beauty of tradition, and the challenges of adjusting to and surviving in a rapidly changing world.
This exhibit features a selection of 31 black-and-white portraits accompanied by interview excerpts and biographical information on each individual, including great-grandchildren of black slaves, the last living survivor of the Armenian Genocide, a Tibetan refugee who fled the Chinese invasion of her country, a witness to the dropping of the nuclear bomb over Hiroshima, and survivors of today's Middle East conflicts, each sharing compelling life stories from around the globe, each a living repository of the world's—and Los Angeles'—history. Quiet Heroes is at once a highly individual look at LA's older inhabitants and a celebration of the astonishing array of cultural, ethnic, and religious traditions that make Los Angeles a truly global metropolis.
Embodying the Sophie Davis Art Gallery's mission to illuminate topics related to aging across the life course, Quiet Heroes ~ Over Eighty gives voice to those Angelenos so often forgotten in today's bustle and testifies to the beauty and dignity of age. Shaffer's marriage of image and word forges a bond between the subjects and the viewer, encouraging us to examine our own lives, values, and place in the world.
Please note: all ages listed for participants are their age at the time the photograph was taken.
For more information, contact Barry Shaffer Photography:
(818) 744-3839 ● shaf16@sbcglobal.net ● barryshafferphotography.com
Artist Biographies
For more than forty years, Barry Shaffer has been a dentist, educator, international volunteer and board member of several Los Angeles charities, parent, and photographer. Barbara Shaffer, also a parent and international volunteer as well as a mentor, has been a marriage and family therapist with a special interest in the senior population. Their experiences have taught them that most people, be they anonymous individuals from the most remote corners of the globe or well-known Hollywood celebrities, share the same needs and have strikingly similar hopes, dreams, and desires.
Shaffer received undergraduate and graduate degrees from the University of Southern California, completing his studies in 1974. In 2003, pursuing a lifelong passion, he enrolled in the professional photography program at the Brooks Institute of Photography and had the privilege of studying with some of the finest photographers in the world.
Shaffer's photography has taken him deep into the multi-racial and ethnic neighborhoods that make up the diverse city of Los Angeles, as well as to distant points around the globe. Shaffer continues to meet and photograph extraordinary people and some of the world's most exquisite landscapes all for the benefit of social and environmental causes. By making his photographs and professional skills available to nonprofit organizations, he hopes to engender better understanding among people, help those struggling for life's basic needs, and do his small part to create a better planet.
The stage of life Shaffer was in had a significant impact on the inspiration to initiate the Quiet Heroes project, layered with the backdrop of curiosity and wonder that has always been an integral part of his spirit. The years spent working with people in his career as a dentist were a gift to his photography: the intimate portraiture of Quiet Heroes required a rapport and comfort with one's subject, as well as a skill to connect on a most human level. Quiet Heroes ~ Over Eighty benefited from the practical knowledge, maturity, and worldliness that were acquired by years of service and life experience.
Shaffer's work has been exhibited at the Telluride Mountain Film Festival, American Film Institute, Raleigh Studios, The Bridge Gallery in Los Angeles City Hall, and selected as Los Angeles Artcore's 2010 Curator's Pick of the Year Award for Quiet Heroes ~ Over Eighty. His work can also be found in the permanent collections of the Exceptional Children's Foundation of Los Angeles, The Tribal Trust Foundation, The Nepal Mission to the United Nations, and many more. His recently published fine-art photography book, Echoes of Bhutan, can be found at NYC's Rubin Museum, Los Angeles' Norton Simon Museum, and throughout the country of Bhutan.
The Sophie Davis Gallery is located between the lobby and auditorium.
It is open to the public during the School's operating hours: Monday through Friday, 9 am to 5 pm.
For more information, contact Emily Nabors at emily.nabors@usc.edu.