At the USC Leonard Davis School, we look forward to aging.
Dean's Circle members impact USC Leonard Davis by:
Empowering Students
Support remarkable students passionate about improving the aging process for all people
Supporting Faculty
Enable critical research to improve how long and how well we all live, from combating Alzheimer's disease to promoting socioeconomic well-being
Creating Opportunity
Sustain and expand programs that distinguish the USC Leonard Davis School as the best in the nation
Leading Across the Ages
Set a research and policy agenda promoting happiness, health and security for everyone at every age
We pursue scientific breakthroughs that lead to the prevention and treatment of diseases of aging and protect the vulnerable among us from abuse, isolation or injuries through our research and advocacy work. Your support via the USC Leonard Davis Dean's Circle will allow students to explore and engage further in their studies, advance our work to provide outreach and advocacy for older adults, and help provide faculty scientists the best resources to conduct ground-breaking research.
Dean's Circle donors enjoy opportunities to connect and network with other Trojan alumni, parents and friends and engage with USC Leonard Davis School leadership, faculty and special guests, as well as receive regular communications, invitations to special events and activities, and other courtesies.
What our Donors and Alumni Say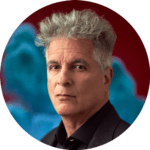 "My degree from the USC Leonard Davis School set me on my path and is at the heart of what matters to me. There's a whole human connection that motivates me."
Rick Matros MSG '77
Chairman and CEO of SABRA Health Care REIT, Inc.
Dean's Circle Chair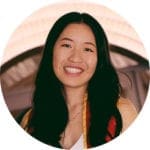 "I am grateful for the doors opened to me as an undergraduate researcher when looking ahead to the future. The faculty are models of the commitment to excellence, character and strength."
Sarah Wong BS '18
Former Student Gerontology Association president and National Institutes of Health Intramural Research Training Award (IRTA) Program Fellow
We hope you share our belief in the importance of building a better future for all ages. When you donate to the Leonard Davis School, you partner with us in the pursuit of academic excellence. Please show your commitment to our students and mission by making a gift of $500 or more to the Leonard Davis School and join the Dean's Circle today.
Give Now