Putting Your Coursework into Practice
We place USC Leonard Davis School students in private companies, non-profits, and government agencies related to aging in Los Angeles and around the country.
March 17, 2020 Update | Please check this site regularly for any updates.
Due to the COVID-19 pandemic we are taking emergency measures to alter our internship policy. We want to promote social distancing as much as possible while still maintaining our high academic standards. We will therefore utilize offsite opportunities (e.g., work from home) and online tools (e.g., Zoom, Facetime, Skype).
As of Tuesday, March 17, USC Leonard Davis School of Gerontology student interns will continue their internships completely offsite and are asked to not physically return to their internship sites. Please note that this update does not apply to students completing their Master of Science Nutrition, Healthspan and Longevity (MS NHL) practicum. For MSNHL practicum concerns, please contact Jeannie Wakamatsu at wakamats@usc.edu or learn more about our MSNHL Supervised Practice.
We are a community that supports one another through difficult circumstances and will get through these unusual times through mutual support, patience, and cooperation with our local public health agencies. Please reach out with any questions or concerns.
The gerontology internship is based on the premise that a structured work experience enhances the student's instructional program. Students are in the midst of developing professional goals, and experience in a gerontological setting and involvement in an organizational environment will aid students in determining or refining their career goals. Some considerations are listed:
Undergraduate Students
Takes place during senior year
Requires a minimum of 120+ hours of fieldwork and participation in the practicum discussion class
Pre-Health Undergraduate Students
Takes place during senior year
Requires a minimum of 60-75+ hours of fieldwork and participation in the practicum discussion class
Graduate Students
Entails a minimum of 240 hours of community work
"In conjunction with USC Leonard Davis community outreach efforts and our tightly-knit alumni network, internships provide students with both valuable learning experiences and great career opportunities."

Anna Quyen Do Nguyen, MSG, OTD, OTR/L

Director of Internship Training
Internship Administration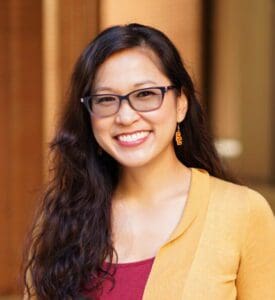 Anna Quyen Do Nguyen, MSG, OTD, OTR/L
Director of Internship Training
Email: annaquyen.nguyen@usc.edu