Faculty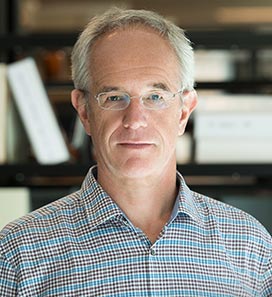 Eric Verdin, MD
Professor, Buck Institute for Research on Aging

Adjunct Professor of Gerontology
Overview
The Verdin lab studies the relationship between aging and the immune system. Aging is associated with defects in the adaptive immune system and with a state of chronic activation of the innate immune system (chronic inflammation).
We study how immune aging is regulated by nutrition. We have demonstrated how changes in the relative abundance of key cellular metabolites such as NAD+, acetylcoenzyme A, and the ketone body beta-hydroxybutyrate fluctuate under different nutritional conditions (obesity, calorie restriction, fasting, time-restricted feeding, ketogenic diet) and how this influences immune responses. We are working on key enzymes regulated by these metabolites. These include sirtuins (NAD+), histone acetyltransferases (acetylcoenzyme A), and histone deacetylases (HDACs).
We utilize worm, mice, and human model systems (including stem cells and iPSCs) to define how nutrients influence immune responses during aging. We are also studying how HIV infection induces a state of chronic inflammation and immune activation and how this induces accelerated aging in patients infected with HIV.