Faculty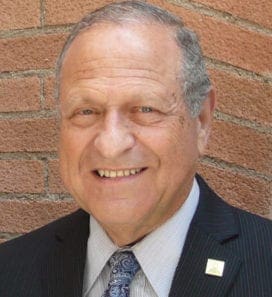 Gerald C. Davison, PhD
Professor of Psychology and Gerontology
Education
PhD, Stanford University, 1965
Other Degree Psychology, University of Freiburg, Germany, 1962
BA, Social Relations, Harvard University, 1961
Research
Cognitive assessment and cognitive behavior therapy of anxiety
Depression, and other problems
Political, philosophical, and ethical issues in clinical psychology
Overview
Gerald C. Davison, PhD, is Professor of Psychology and Gerontology at the University of Southern California. Previously he was Professor and Chair of the Department of Psychology at USC (1984-1990 and 2001-2006), where he was also Director of the PhD program in clinical psychology (1979-1984).  From 1994 to 1996 he served as Interim Dean of the USC Annenberg School for Communication and from 2005 to 2006 was Interim Dean of the USC School of Architecture. From 2007 to 2012 he was William and Sylvia Kugel Dean's Chair, Professor of Gerontology and Psychology, Dean of the USC Leonard Davis School of Gerontology and Executive Director of the Andrus Gerontology Center.
Previously he was on the psychology faculty at the State University of New York at Stony Brook (1966 to 1979). In 1969-70 he was visiting associate professor at Stanford University and in 1975-76, a National Institute of Mental Health Special Fellow at Harvard. Davison is a Fellow of the American Psychological Association and has served on the Executive Committee of the Division of Clinical Psychology, on the Board of Scientific Affairs, on the Committee on Scientific Awards, and on the Council of Representatives. He is also a Charter Fellow of the American Psychological Society, a past president of the Association of Behavioral and Cognitive Therapies, and past Publications Coordinator of that organization. He is also a Distinguished Founding Fellow and a Certified Supervisor of the Academy of Cognitive Therapy. He served two terms on the National Academy of Sciences/National Research Council Committee on Techniques for the Enhancement of Human Performance and on APA's Continuing Professional Education Committee. From 2004 to 2007 he served on the Executive Board of the Council of Graduate Departments of Psychology, and in that capacity was liaison to APA's Board of Educational Affairs and, in 2006, Chairman of the COGDOP Board. During 2006 he served as President of the Society of Clinical Psychology (Division 12 of the American Psychological Association). From 2008 to 2012 he was a member of the World Economic Forum's Global Council on the Aging Society. In 1988 Davison received an outstanding achievement award from APA's Board of Social and Ethical Responsibility; in 1989 was the recipient of the Albert S. Raubenheimer Distinguished Faculty Award from USC's College of Letters, Arts and Sciences; in 1993 won the USC Associates Award for Excellence in Teaching, a university-wide prize; in 1995 received the Distinguished Psychologist Award from the Los Angeles County Psychological Association; in 1997 was given the Outstanding Educator Award of the Association of Behavioral and Cognitive Therapies; in 2003 received the Lifetime Achievement Award from ABCT; in 2005 was the recipient of the USC Mellon Award for Excellence in Mentoring; and in 2016 won the Distinguished Scientist Award from the California Psychological Association. At USC he was a Faculty Fellow in the Center for Excellence in Teaching from 2001 to 2003.
Among his more than 150 publications, his book Clinical Behavior Therapy, co-authored in 1976 with Marvin Goldfried and reissued in expanded form in 1994, is one of his two publications that have been recognized as Citation Classics by the Social Sciences Citation Index; it appears in German and Spanish translation. His textbook Abnormal Psychology, co-authored with Ann Kring, John Neale and Sheri Johnson, is in its thirteens edition (2015) and is a widely used abnormal text in North America and around the world. It is translated into German, Spanish, Italian, Japanese, and Korean.  Other books are Case Studies in Abnormal Psychology, Ninth Edition (2012) with Oltmanns, Neale, and Martin; and Exploring Abnormal Psychology (1996) with Neale and Haaga. Davison has served on the editorial board of several professional journals, including Behavior Therapy, Cognitive Therapy and Research, Journal of Cognitive Psychotherapy, Journal of Psychotherapy Integration, Journal of Clinical Psychology, In Session: Psychotherapy in Practice, and Clinical Psychology: Science and Practice. His publications emphasize experimental and philosophical analyses of psychopathology, assessment, and therapeutic change.
His current research program focuses on the relationships between cognition and a variety of behavioral and emotional problems via his articulated thoughts in simulated situations paradigm.