Faculty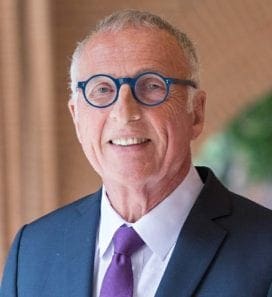 Edward Schneider, MD
Professor of Gerontology, Medicine and Biology

Emeritus Dean of the Andrus Gerontology Center
Expertise: Elder abuse, Mortality and life expectancy, Long-term care
Education
MD, Boston University School of Medicine
BS, Rensselaer Polytechnic Institute
Research
Polypharmacy: overuse of drugs in the aging population
Long-term care costs
Geriatrics
Overview
Edward Schneider, MD, is a Professor of Gerontology at the Andrus Gerontology Center and a Professor of Medicine at the USC School of Medicine, with a joint appointment in Biological Sciences and Molecular Biology. Before coming to USC in 1986, Schneider was the Deputy Director of the National Institute on Aging and the Chief of the Laboratory of Molecular Genetics, Gerontology Research Center, National Institute on Aging. Dr. Schneider's research interests include: polypharmacy, geriatrics and health care costs of an aging population. Schneider was the first recipient of the William and Sylvia Kugel Chair of Gerontology. Schneider is the chairperson of the Los Angeles Elder Abuse Forensic Center Advisory Committee and is involved in elder abuse litigation.
Schneider and his team are looking at ways to reduce drug usage by older Americans because the more medications a person takes, the greater the risk of drug-drug interactions or adverse drug reactions. Each year, 175,000 older adults, ages 65 and above are seen in Emergency Departments due to adverse drug reactions. About 15% of all hospitalizations in those 65 and older are due to drug reactions. Each year, 106,000 seniors die from drug problems.
Schneider is engaged in several clinical studies at the Los Angeles Jewish Home for the Aging. In his initial study, he demonstrated that it was possible to wean patients off anti-hypertensive medications to reduce their risk of falls and other side effects. He is now exploring reducing the use of other common medications taken by older persons.
Office Phone: (213) 740-8245