Faculty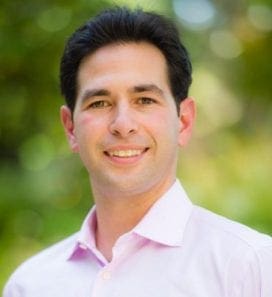 Scott Kaiser, MD
Director of Geriatric Cognitive Health, Pacific Neuroscience Institute
Adjunct Professor of Gerontology
Overview
Scott Kaiser, MD, is a board-certified family physician and geriatrician, is the Director of Geriatric Cognitive Health and provides specialty geriatric medical consultations at the Pacific Brain Health Center. Focused on the needs of older patients, he works with his colleagues to provide an integrated and holistic approach to their cognitive challenges. With this "whole person" approach, Kaiser works to connect patients and their families with a broad range of resources to support their overall health and well-being.
Kaiser completed his undergraduate studies at Vassar College with a degree in Science, Technology, and Society. He received his medical degree from the Keck School of Medicine of USC, and went on to train within the Lawrence Family Medicine Residency, a program dedicated to community health and the care of underserved populations. Following residency, Kaiser joined the Harvard Geriatric Medicine Fellowship, where he refined his clinical skills, conducted research on health behavior change, and launched a series of community health promotion programs. He completed additional fellowship training within UCLA's Primary Care and Health Services Research Fellowship as a Health Media Fellow. While at UCLA, Kaiser worked with a broad network of community organizations to develop and deploy programs to improve the health and quality of life of older adults, including the creation and production of a television series, "On The Move," designed to engage, educate, and encourage older viewers to pursue active and healthy lifestyles. Following his training, Dr. Kaiser joined the Motion Picture & Television Fund (MPTF), a charitable organization serving members of the entertainment industry community, as their Chief Innovation Officer. In this role, Kaiser leads efforts to improve population health and well being through social and community-based interventions that aim to support people in living and aging well.
Kaiser has authored numerous peer-reviewed publications, including novel research on the impact of combined exercise and memory training on cognitive function, and is frequently invited to speak to a broad range of both expert and general audiences. He is passionately committed to advancing novel approaches to improving health and innovations in geriatric care. He serves on the board of several community organizations and is an active member of the American Geriatrics Society, Gerontological Society of America, American Society on Aging, American Medical Association, and Massachusetts Medical Society.