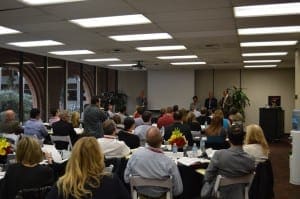 The 2016 USC Senior Living Executive Course, held January 30 though February 1, provided dozens of leaders in the senior living industry with specialized business and gerontology knowledge as well as practical learning experiences directly applicable to operating senior housing facilities.
In its second year, the three-day course presented by the Davis School and the USC Marshall School of Business featured a wide array of experts in aging, business, senior housing, and law. Course attendees listened to presentations on topics ranging from  dementia and other aging health issues to financing,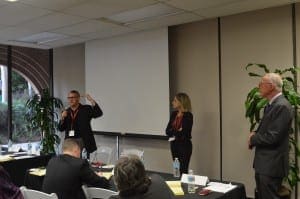 designing, and marketing senior housing facilities. In addition, attendees took part in breakout sessions to practice crisis communication techniques, and leading attorneys specializing in senior housing and elder abuse cases led students in mock depositions in order to illustrate what a facility administrator might face in a courtroom.
Course founder and Davis School Professor and Dean Emeritus Edward L. Schneider has been a leading voice in senior housing for more than three decades, chairing conferences on teaching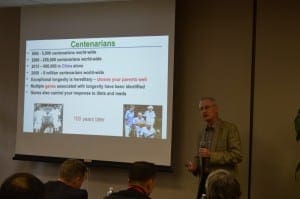 nursing homes and consulting for many leading corporations in the senior housing industry. He said the course is designed to provide a unique learning experience for senior housing executives as the senior housing industry gears up for the 78 million baby boomers heading their way.
Attendee feedback was extremely positive:
"I would highly recommend it to others. The content was useful, engaging and I have key takeaways to bring to home and work."
"Everyone involved at the management and supervisor level and above should have an experience like this."
"Every person who works in the industry should learn more about aging."
"Relevant for everyone in the senior living business."
"Loved the different perspectives… Really amazing learning."