For several students from across the U.S., summer vacation met scientific exploration at the USC Leonard Davis School of Gerontology.
As part of the National Institute on Aging's Advancing Diversity in Aging Research (ADAR) initiative, four student investigators from Howard University and UC Davis spent several weeks conducting research in the laboratories of Associate Professor Sean Curran and Assistant Professor Bérénice Benayoun.
The ADAR initiative seeks to broaden the pool of potential scientists studying aging by supporting programs that encourage undergraduates from diverse backgrounds to choose and stay in science fields and to advancing their interest in and knowledge of aging issues.
"Participating in ADAR has been an amazing experience and has been an integral part of my undergraduate experience," said Sonia Frick, a senior at UC Davis majoring in neurobiology, physiology, and behavior who analyzed DNA sequences of C. elegans in the Curran lab during the program. "It has enabled me to progress in research in ways I wouldn't have been able to on my own. I'm so grateful to the program for the experiences and opportunities that have enabled me to explore various research disciplines, learn from exceptional mentors, and develop and present my scientific work."
In addition, two students and their faculty mentor from Florida Agricultural and Mechanical University (FAMU) spent a portion of the summer in the lab of Dean Pinchas Cohen as part of the Cancer Research Education and Engagement (CaRE2) program.
Renee Reams, professor of medicinal chemistry at FAMU, spent three weeks at the USC CaRE2 Center in the laboratory of USC Leonard Davis School Dean Pinchas Cohen. Two FAMU Students, Stephanie Rivera-Correa and Taliah Qaiyim, traveled with Reams and participated in hands-on research in the Cohen lab and visited several other USC research facilities.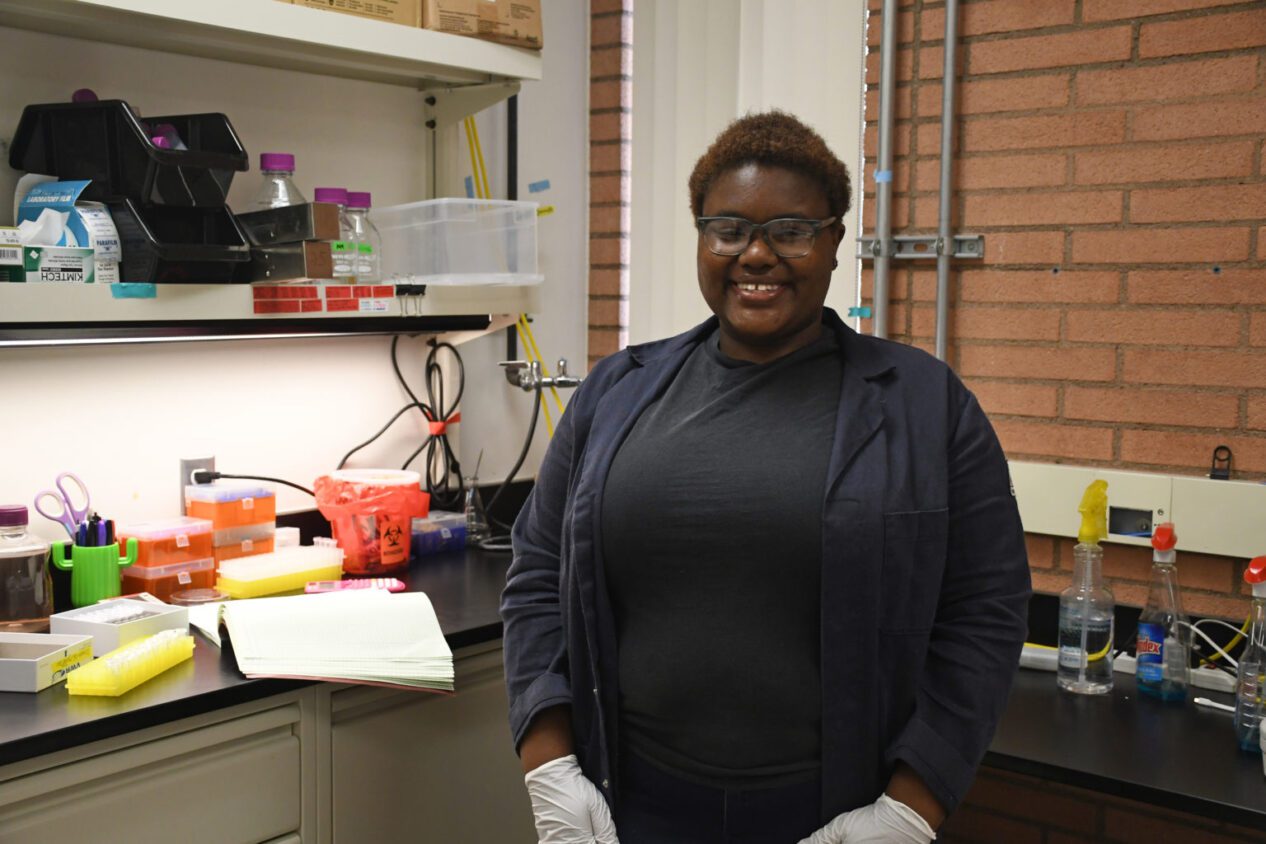 Deborah Adu, sophomore at Howard majoring in biology and minoring in chemistry, studied the alh-6 gene in the Curran lab. She plans to attend medical school and become a surgeon.
"I honestly knew what I wanted to become, but USC did open my eyes to how research is a big part of that goal I set for myself as well. Participating in the ADAR program has meant a lot to me because it was an opportunity I'd never thought I would get. … Overall, I would recommend this program for people who love to research and learn about new things."
Sonia Frick, a senior at UC Davis majoring in neurobiology, physiology and behavior, spent the ADAR program in the Curran lab analyzing DNA sequences in C. elegans.
"The most interesting part of my experience at USC has been the opportunity to interact and learn from graduate students who come from various research backgrounds. … Working in Dr. Curran's lab has helped me become further immersed in aging-related research which has been a valuable experience that will aid me as I continue to pursue a career in geriatrics."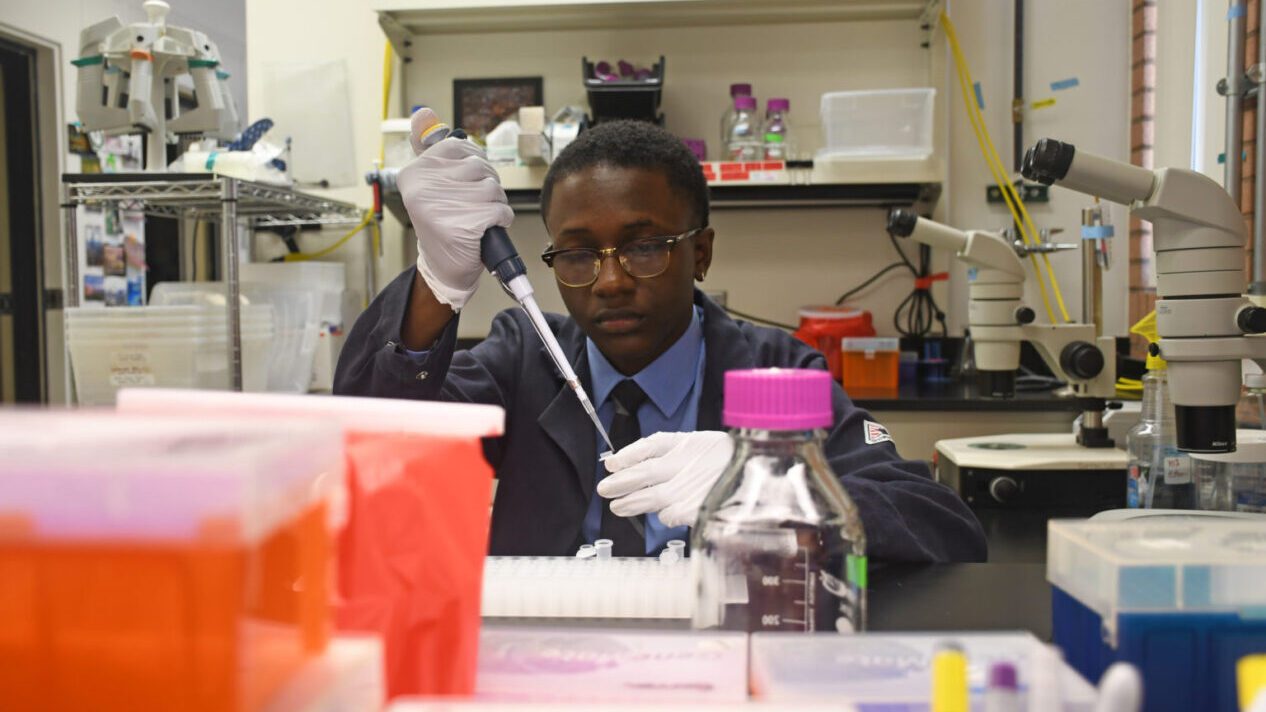 Jahzhseed Hancock, junior in biology at Howard University, performed DNA sequencing in C. elegans and learned several different research techniques in the Curran lab during the ADAR program.
"This was actually the first time I was doing independent research in a lab … During the school year, I plan on reaching out to professors at Howard for research opportunities."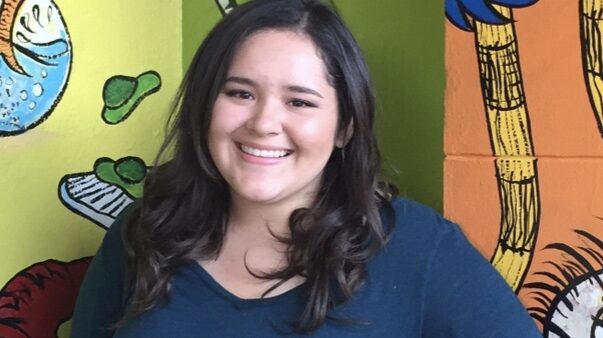 Evelyn Navar, a senior at UC Davis double-majoring in neurobiology, physiology and behavior and Chicana/o studies, conducted RNA extraction, cell culture and more during her time in the Benayoun lab.
"During my time at USC I have met some very hardworking and inspiring people that have mentored me and have encouraged me to dream even bigger. One of my favorite experiences has been making lifelong friendships and mentorships while working on cutting-edge research as well as learning how molecular pathways regulate aging and longevity."
In the Cohen lab, Dr. Renee Reams, Stephanie Rivera-Correa and Taliah Qaiyim (seen here with Research Assistant Professor Junxiang Wan) from Florida Agricultural and Mechanical University learned about the lab's in-house ELISA assays to detect mitochondrial peptides and mitochondrial DNA copy number assays. The team also visited the USC Institute of Translational Genomics, led by Keck School of Medicine Professor John Carpten, where Reams and students obtained isolated total RNA from tissues derived from prostate tumors in black men for RNA sequencing.